Using Action Network to build the climate justice movement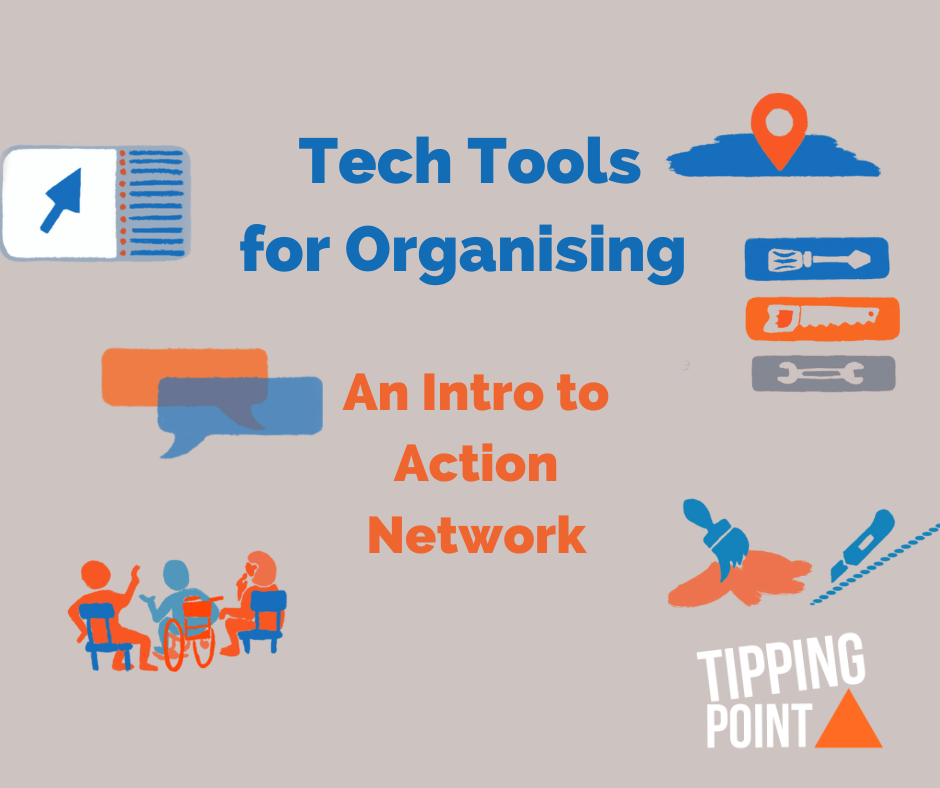 Thursday 30 March
to
This event is online.
What
Tipping Point UK can give access to the partnership features of Action Network for free to grassroots groups organising for climate justice (everything from migration rights, to racial justice, to anti-incineration). Action Network allows you to keep track of the people in your group, email them, and absorb new people through easy digital action and sign up forms. Join us this call to get your group started, or to learn how to use Action Network if you are already set up.

A 1hr 30min training that covers the basics of how to use Action Network as an organising platform.
This training is for people who are new to Action Network or haven't used action network in a while. We will cover:
What action network is, and how it works and why it is powerful
How to use action network to create and manage events
How to send emails out to your group, collective, organisation or movement
An open Q&A of 20-30 minutes at the end
Please do get in contact if you have any questions or want anything in particular covered.
RSVP